Are you guilty of having bad work habits?
Well, every person has their own habit every time they wake up in the morning or before going to sleep. Habits can be weird, unique, destructive or helpful.
A good habit in the morning would be waking up at 5:00 am and reading an inspirational book for a few minutes. A bad one is ignoring your screaming alarm clock, and checking your phone right away for emails and notifications. Of these two habits, I assume you already know which one is good and which one is somewhat unhealthy.
Successful leaders, as we all know, have habits that make them the people they are today. But they're still human beings, and we're pretty sure that they have bad habits too just like the rest of us. But what sets them apart from ordinary people is that they continue to perform and develop their good habits instead of focusing on the bad ones.
Habits, whether they are good or bad, can be challenging to break. They can affect your work performance and the quality of your life. If you want your business to be successful, get your dream promotion, or reach all your goals in life, you must change the way you start and end your day right from your bedroom to your office desk. Avoid the bad ones, cultivate the good ones.
5 Bad Habits to Avoid at Work and How to Break Them
1. Procrastination
There can be a lot of reasons you procrastinate: you hate the task given to you, you want a perfect outcome, you have poor organisation skills or you're just simply not motivated enough to finish what needs to be done, and many others.
Sometimes though, all you need is a bit of procrastinating to process all the responsibilities aligned under you. However, in business, time is extremely precious and valuable, especially in a fast-paced environment. Procrastinating all the time will not only affect the people around your organisation, but also the business itself.
Overcome procrastination with these techniques:
2. Skipping breaks
Regardless of how busy you are, give yourself a break. It's not smart and healthy to work nonstop without taking your eyes away from your computer screen or getting up from your seat. By taking a break at the right time, you can boost your level of concentration and refresh your tired body and mind.
Here are a few ideas to help motivate you in taking breaks:
3. Addiction to social media
Checking your personal social media account for more than ten times in a day will surely affect your productivity. Aside from social media addiction, visiting other websites not related to your work can also interfere with your work. So if you're obsessed with social media but don't want to lose your job, always keep in mind that there is always a time for everything.
Here are some steps you can take to help break your social media addiction at work:
4. Tardiness
Being late is a sign of disrespect to someone else's time. Constantly arriving late to your work or any appointments can create a negative impression on how you bring yourself to work. If your workmates or your client can arrive on time, why can't you?
Start building a habit of getting to work early or on time, and encourage yourself to make this a habit every day. By doing this, you'll arrive at the office with a clear head and in a happy mood.
Here are some simple ways to help avoid tardiness:
5. Stagnation
Stagnation is not a sign of growth. If you don't have the desire to try a new system or develop a new skill, you will surely fall behind in the rapid changes of the modern world. Whatever talent and skills you have right now, you must continue to cultivate them, and never settle for mediocrity.
Get your inspiration back with these tips:
You'll never change your life until you change something you do daily. The secret of your success is found in your daily routine. ― John C. Maxwell
It's Time to Develop New and Healthy Habits!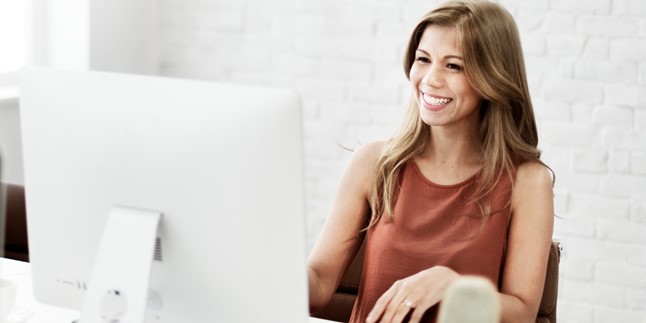 Do you have habits that are affecting your productivity, time-management, and personal growth?
Wherever you may go, distractions can be all around you. With a distracted mind,  you can easily lose your focus and commitment on things that you're passionate about.
What you need is  to practice effective time-management to help you develop good habits and get all your priorities straight.
At Life Intelligence Group, we have the tools you need to help you detach from everyday distractions for a stress-free, organised life. Expect a whole new experience of managing your life using our products and services. Our agile tools are built to help you stay focused on things you want to accomplish for today and in the future.
Now, you can be confident that you'll always stay on track no matter how busy you are. Bad work habits no more!